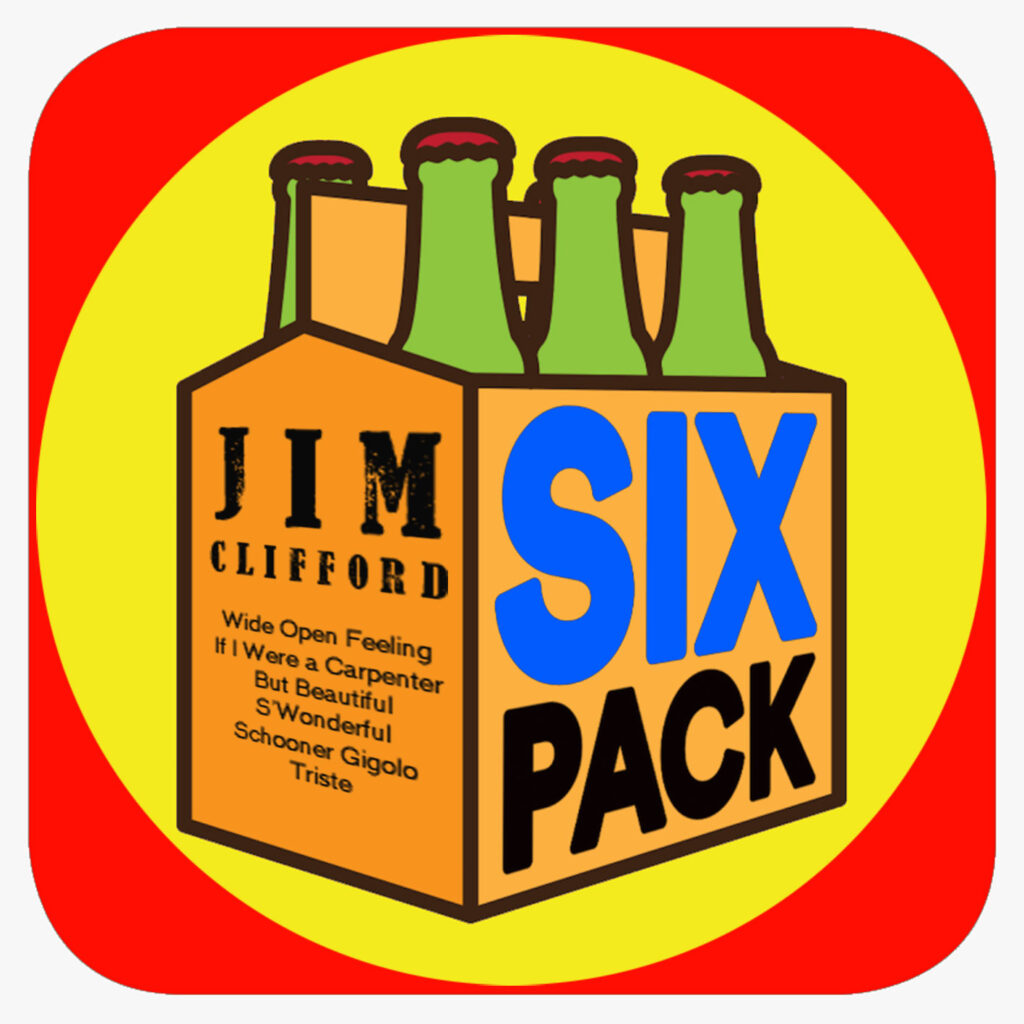 Six songs for your summertime enjoyment. Grab a 6 pack and enjoy. Concocted in my home studio. Here are the songs:
1. Wide Open Feeling (Clifford) – This is a celebration of hot summers, steamy nights and the exhilaration of adventure. The guitars and drums on this track are dedicated to "Weaves" and "DooDog".
2. If I Were A Carpenter (Hardin) – I love the directness of this song. Rave on.
3. But Beautiful (Van Heusen/Burke) – The sophistication of the chords and the poetry of the lyrics inspire my arrangement of this classic.
4. S'Wonderful (Gershwin) – This song is dedicated to the Swonderful staff at HCMC who helped me through one of the most difficult periods of my life (back surgery/rehab) in order to be able to play music again. It took a year for my left hand to be functional and during that time I worked up my right hand with the triple strumming in this song. Tap dancing by "Edgar".
5. Schooner Gigolo (Carsucci/Clifford) – I wrote the lyrics to this 1929 melody as a paean to the Schooner Tavern in South Minneapolis. My friend and fellow Meteor Boy, Dave Kapell, and I played at The Schooner Tavern for many a year. How times have changed. I don't know if there will ever be free popcorn again. This one's for Andy.
6. Triste (Jobim) – Although the title means Sadness in Portuguese, this song is like a warm breeze carried on bossa nova rhythm and the woody tone of the ukulele.
For music downloads CLICK HERE
Extra – Video of Schooner Gigolo